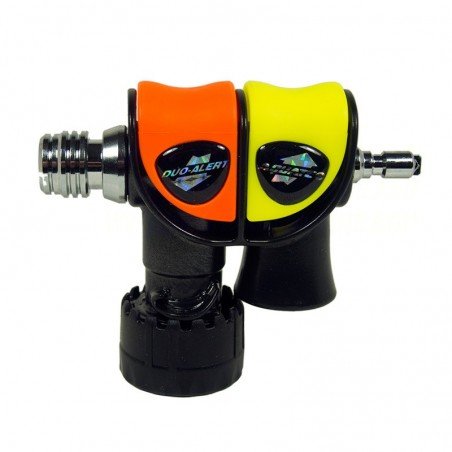  
Compressed air powered, a combination of underwater and above water signalling device, just connect it to your low-pressure inflator hose and the BCD connection. 
A simple push of the button gives out a 115-125dB sound underwater.  Above water, the horn produces a whistle of 125-130dB!  Select the suitable connection to fit your BCD connector (if you're not sure, just ask).
The product should be thoroughly cleaned in fresh water after diving to ensure performance.
Warning: Keep away from close proximity to ears when using, or personal injury may occur.
Welcome to MyPrestaReviews!
To start enable reviews & rating system you need to follow several simple steps.
Don't worry -
this is free
!
2 Step:
Add your website & copy secret key;
3 Step:
Go to «admin panel - modules - Myprestareviews» & paste secure key;
Thats all! Also, you can watch the video instruction:
Watch how it works
16 other products in the same category: