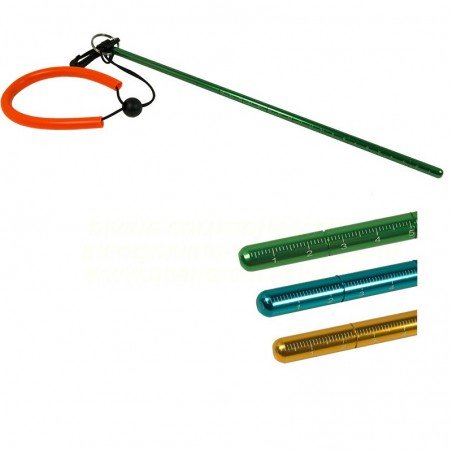  
This pointer is made from aluminum and anodized to reduce corrosion.  The pointer is 340mm (13.5 inches) long with millimeter marks on the end for scaling items. 
The diameter is 8mm (0.31 inches), and includes a wrist lanyard and plastic clip for security.
Data sheet
Material

Aluminium

Color

340mm (13.5 inches)

Diameter

8mm (0.31 inches)
Welcome to MyPrestaReviews!
To start enable reviews & rating system you need to follow several simple steps.
Don't worry -
this is free
!
2 Step:
Add your website & copy secret key;
3 Step:
Go to «admin panel - modules - Myprestareviews» & paste secure key;
Thats all! Also, you can watch the video instruction:
Watch how it works
16 other products in the same category: