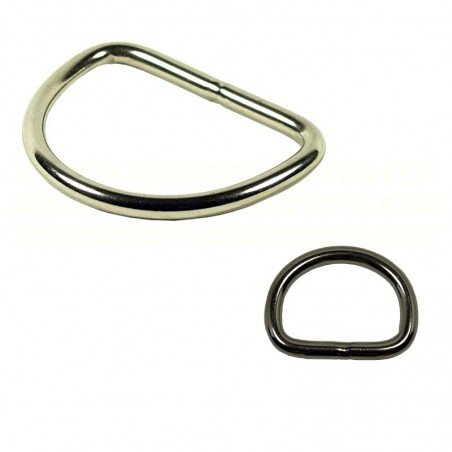  
These stainless steel d-rings, are available in two sizes to fit the appropriate webbing width.   They are available as either 50mm wide (2 inches) or 25mm wide (1 inch).
A D-ring is a basis for attaching almost all equipment/accessories to your BCD/harness when diving.  Remember you need a slider or weight keeper to attach a D-Ring to webbing correctly.
Welcome to MyPrestaReviews!
To start enable reviews & rating system you need to follow several simple steps.
Don't worry -
this is free
!
2 Step:
Add your website & copy secret key;
3 Step:
Go to «admin panel - modules - Myprestareviews» & paste secure key;
Thats all! Also, you can watch the video instruction:
Watch how it works
16 other products in the same category: