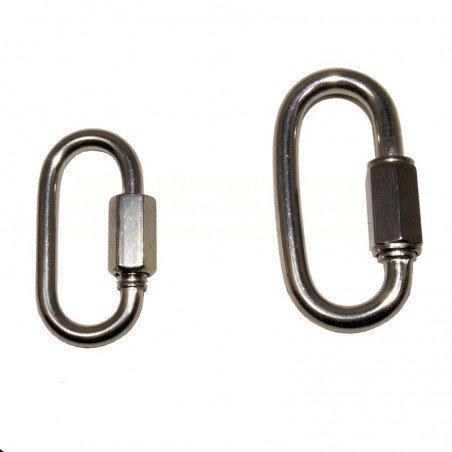  
    Quick links are a great way to attach things to your harness/BCD in a way that cannot come off.  With the screw down nut, accidental removal is eliminated and they are strong enough to support considerable weight.  We use them as part of our method for attaching Side Mount tanks to our harness.
Data sheet
Material

Stainless Steel

Length (1)

5mm (0.19 inches) / 4mm (0.16 inches)
Welcome to MyPrestaReviews!
To start enable reviews & rating system you need to follow several simple steps.
Don't worry -
this is free
!
2 Step:
Add your website & copy secret key;
3 Step:
Go to «admin panel - modules - Myprestareviews» & paste secure key;
Thats all! Also, you can watch the video instruction:
Watch how it works
16 other products in the same category: