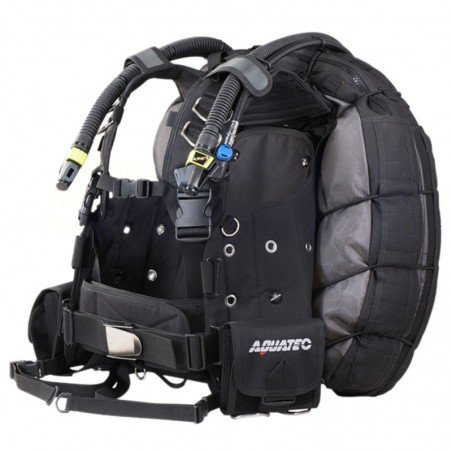  
The BC-72 Twin Tank BCD is a technical diving harness with the wing.  It features a horseshoe-shaped dual cell wing, with a total of 60kg (132 lbs) of lift.  The wing shape allows the tanks to fit closer to your body, while bungee cords help improve the wing streamlining when deflated.  The outer cover of the wind is made from 1000 Denier Cordura, and the harness features quick release shoulder straps for easy fitting & removal.
The backplate is made from Stainless Steel, and the harness is fitted with 8 d-rings and stainless steel buckle.  
Welcome to MyPrestaReviews!
To start enable reviews & rating system you need to follow several simple steps.
Don't worry -
this is free
!
2 Step:
Add your website & copy secret key;
3 Step:
Go to «admin panel - modules - Myprestareviews» & paste secure key;
Thats all! Also, you can watch the video instruction:
Watch how it works
5 other products in the same category: