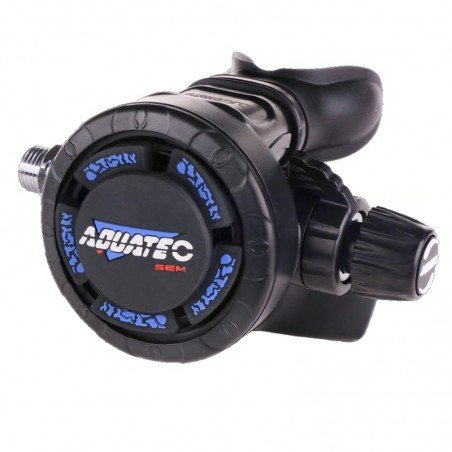  
The RG-3100S is an adjustable 2nd stage, the pneumatically balanced design gives consistent gas flow at all times.  Featuring a Venturi assist to produce a smooth inhalation, and a dive/pre dive lever to help avoid free flows on the surface. 
The adjustable design allows the diver to fine tune the breathing pressure of the second stage while in the water, to suit conditions.  The front cover of the 2nd stage is user changeable and available in 6 different colors (Green, Blue, Purple, Orange, Red, Yellow). 
The RG-3100S comes supplied with a 75cm (29 inches) rubber low-pressure hose with a 3/8"x24 thread; suitable for most modern 1st stages.
Data sheet
Depth

117mm (4.60 inches)

Material

ABS / Rubber

Diameter

70mm (2.75 inches)
Welcome to MyPrestaReviews!
To start enable reviews & rating system you need to follow several simple steps.
Don't worry -
this is free
!
2 Step:
Add your website & copy secret key;
3 Step:
Go to «admin panel - modules - Myprestareviews» & paste secure key;
Thats all! Also, you can watch the video instruction:
Watch how it works
7 other products in the same category: