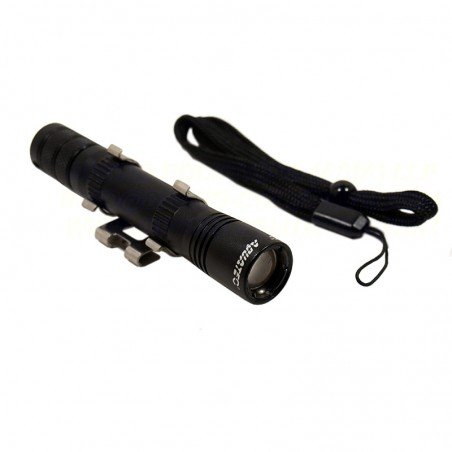  
Headmounted Light, White [Aquatec]
This is a compact size LED torch for use on your mask, to illuminate instruments, etc.  The torch features a twist cap to turn on/off on the back and is supplied with a stainless steel clip for attaching to your mask strap.  It is constructed from Aluminium and matte black anodizing, the torch has a narrow white beam with a brightness of 200 Lumens (and is supplied with a red filter, to avoid blinding divers).
The torch functions on a single Alkaline AAA battery and lasts about 3 hours (following NEMA FL-1 standards); with a depth rated to 150m.
Data sheet
Weight

48g (0.1 lbs)

Material

Aluminium

Length (1)

11.2cm (4.4 inches)

Color

Black Anodizing

Brightness (Lumens)

200
Welcome to MyPrestaReviews!
To start enable reviews & rating system you need to follow several simple steps.
Don't worry -
this is free
!
2 Step:
Add your website & copy secret key;
3 Step:
Go to «admin panel - modules - Myprestareviews» & paste secure key;
Thats all! Also, you can watch the video instruction:
Watch how it works
4 other products in the same category: