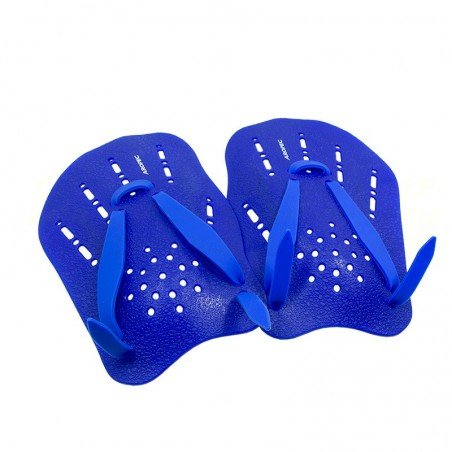  
These hand swimming paddles are made from polypropylene with silicone rubber straps.  They have a broad blade design, to give maximum water contact and hence provide a better upper body workout when swim training. 
The holes in the paddles allow water to channel through them to help the fluidity of the stroke, wide area for wrist and finger support make them extra comfortable to use.  Available in 3 sizes to suit your hand/training needs.
Small : 170mm X 115mm
Medium : 190mm X 130mm
Large : 210mm X 145mm
Welcome to MyPrestaReviews!
To start enable reviews & rating system you need to follow several simple steps.
Don't worry -
this is free
!
2 Step:
Add your website & copy secret key;
3 Step:
Go to «admin panel - modules - Myprestareviews» & paste secure key;
Thats all! Also, you can watch the video instruction:
Watch how it works
5 other products in the same category: