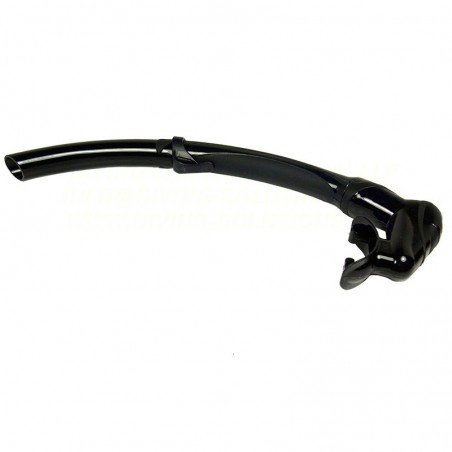  
A foldable snorkel is the perfect device for divers who dislike wearing a snorkel while diving but want to keep one handy in case of need! This foldable snorkel is designed by and made for Diving Solution only, therefore ensuring you get the best quality product and value.
The foldable snorkel is designed to be folded and neatly stored away into your BCD pocket while diving and is held with a specially made Velcro strap to tighten the snorkel together. It has a dry top deflector to prevent water entry and ensuring a comfortable and safe use. It is made with a large purge valve to clear water easily and quickly from your snorkel.
Moreover, this foldable snorkel comes with a liquid silicon replaceable mouthpiece for increased comfort and durability, and a resistant and easy to use snorkel holder for safety and practicality.
Data sheet
Material

Silicon Rubber

Color

Black
Welcome to MyPrestaReviews!
To start enable reviews & rating system you need to follow several simple steps.
Don't worry -
this is free
!
2 Step:
Add your website & copy secret key;
3 Step:
Go to «admin panel - modules - Myprestareviews» & paste secure key;
Thats all! Also, you can watch the video instruction:
Watch how it works
2 other products in the same category: