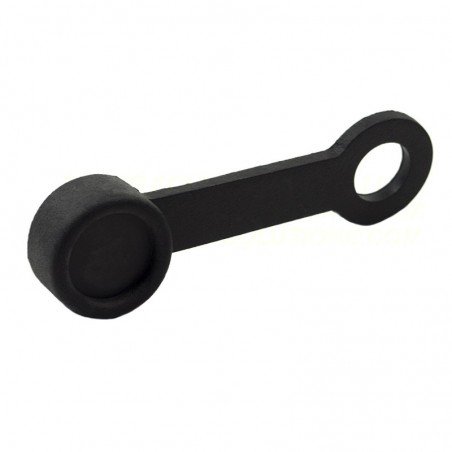  
This dust cap for a regulator's first stage is a necessary piece of equipment for any divers with their own regulator.
A dust cap is an essential device that protects you regulator from getting damaged. Indeed, the dust cap protects your first stage from outside elements while the regulator is not connected to a tank. The dust cap seals over the first stage and prevent dust, water, and critters from entering the regulator's first stage, therefore protecting its complex internal mechanism.
This great dust cap is made of rubber, which makes it resistant to corrosion while easy to place and remove from your first stage. Moreover, it is designed as one piece, integrating a band, which enables you to attach this dust cap onto your regulator and avoid losing it. This is a great piece of equipment for any divers wishing to protect their regulator and is suitable for a Yoke type first stage.
Welcome to MyPrestaReviews!
To start enable reviews & rating system you need to follow several simple steps.
Don't worry -
this is free
!
2 Step:
Add your website & copy secret key;
3 Step:
Go to «admin panel - modules - Myprestareviews» & paste secure key;
Thats all! Also, you can watch the video instruction:
Watch how it works
16 other products in the same category: