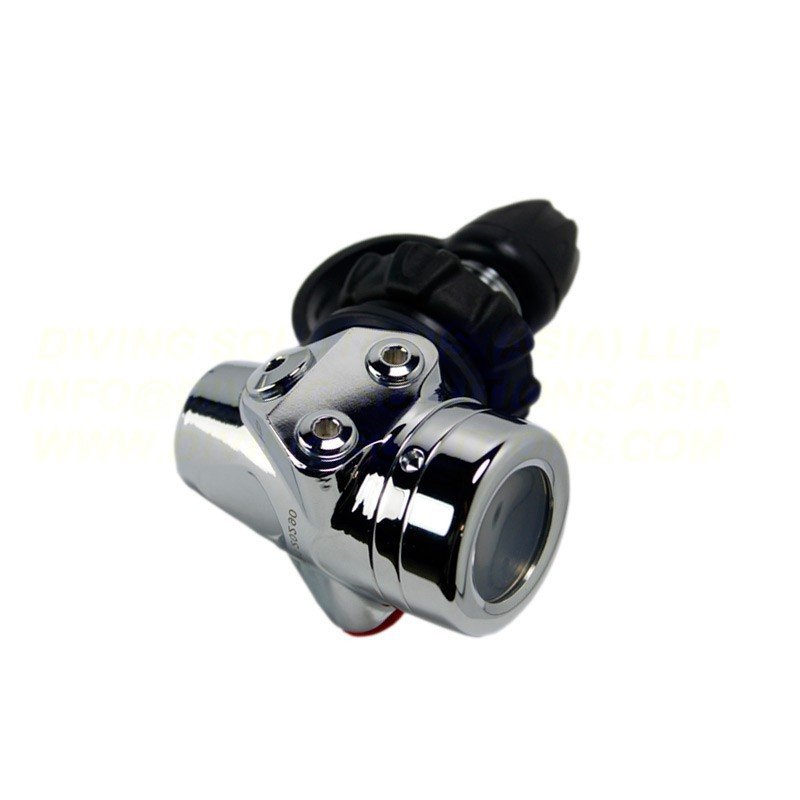  
RG-4100F 1st Stage
Reference:
Balanced Diaphragm 1st Stage
Store policies
Calculate Delivery Cost
The Aquatec RG-4100F is a balanced diaphragm design 1st stage, offering a consistent airflow independent of depth/tank pressure.  This is a compact 1st stage featuring two high-pressure ports, and four low-pressure ports; with an intermediate pressure of 9.5~10.2 BAR. 
Designed for cold water use, and manufactured from chrome plated brass with stainless steel springs for long life.
Data sheet
Material

Brass / Stainless Steel

Length (1)

145mm (5.7 inches)

Height

80mm (3.1 inches)
related products
Balanced Diaphragm 1st Stage
3 other products in the same category:
Balanced Diaphragm 1st Stage