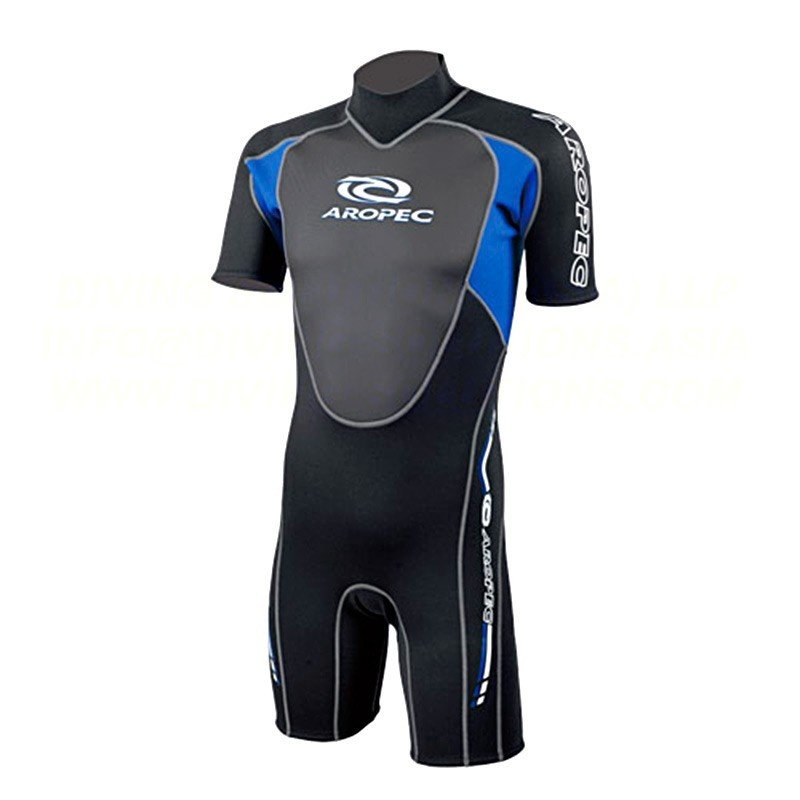  
3mm Mens Shorty Wetsuit
Reference:
Delivery time, up to 30 days. Please contact us
Store policies
Calculate Delivery Cost
This wetsuit is made from 3mm thick fine-mesh neoprene at the cheat; with 2mm neoprene at the back, arms and legs.  It features 'Skin seal' at the legs and arm openings and an adjustable neckline with a velcro strap.
The shorty has a waist-length zipper at the back, with a nylon webbing extension for easy self-closing.  All stitching is flatlock to ensure there the suit is non-chafing when in use.  The suit is suitable for all kinds of water sports, in warm waters. 
Data sheet
Material

Neoprene

Color

Black/Blue

Height

3mm (0.12 inches)