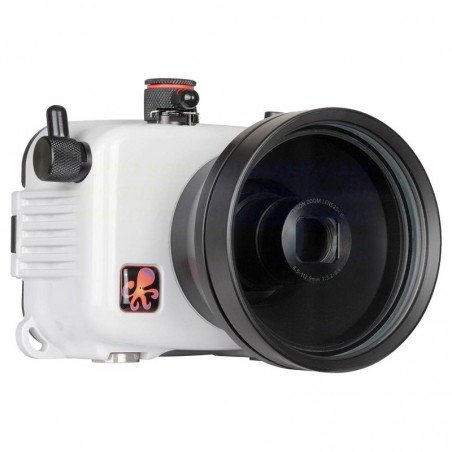  
Canon Powershot SX720 Housing
A full-featured and durable underwater housing for Canon PowerShot SX720 HS cameras. Suitable for scuba, snorkel, surf, pool, and any application in or around the water.
The zoom range of this camera is limited while inside of the housing in order to provide the best underwater imaging possible. The camera cannot be zoomed beyond 220mm inside of the housing.
Add-ons:
Pressfit, 67mm macro lens adaptor
Compatibility
This housing is only compatible with cameras as shipped by the manufacturer. Unless otherwise noted, this housing does not accommodate the use of add-on grips, battery grips, eyepieces, LCD covers, or other accessories.  We are not aware of any other models which may be used in or adapted to this particular housing.