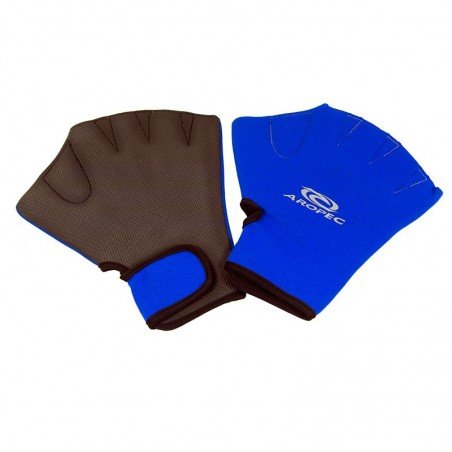  
Webbed gloves can be used as a training aid for resistance training, surfing/body boarding to improve swimming stroke as well as for people with limited mobility in the water.  The webbed fingers help to move more water than a hand alone, which can be used to suit the activity being performed.  These gloves feature soft neoprene backs for comfort and a rubberized palm for better grip; a velcro strap at around the wrist ensures a secure fit.
Welcome to MyPrestaReviews!
To start enable reviews & rating system you need to follow several simple steps.
Don't worry -
this is free
!
2 Step:
Add your website & copy secret key;
3 Step:
Go to «admin panel - modules - Myprestareviews» & paste secure key;
Thats all! Also, you can watch the video instruction:
Watch how it works
2 other products in the same category: