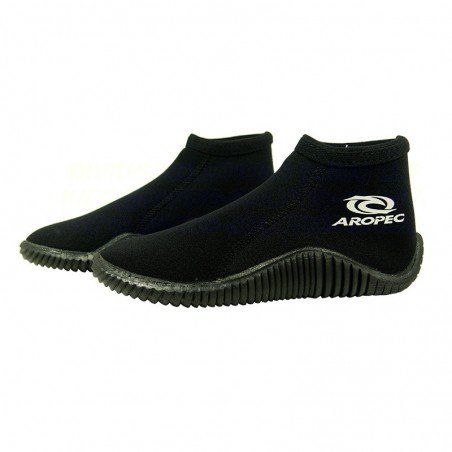  
This pair of Aropec low cut booties is a great piece of equipment for divers owning open-heel fins. These boots are designed to protect divers' feet and will keep them warm and comfortable during the dive and on the boat.
This pair of boots is made of 3 mm thick neoprene, therefore, ensuring best suitability in tropical water environments. They are sealed with glued and blind stitch seam, which helps to minimize the water flow. The soles are designed to be anti-slip and are made with vulcanized rubber, which ensures great durability and resistance to erosion.
This pair of low cut booties is the perfect versatile product, which will enable you to dive and walk on uneven, rocky ground without hurting yourself.
Data sheet
Material

Neoprene/Vulcanized Rubber

Length (1)

Low Cut

Color

Black
Welcome to MyPrestaReviews!
To start enable reviews & rating system you need to follow several simple steps.
Don't worry -
this is free
!
2 Step:
Add your website & copy secret key;
3 Step:
Go to «admin panel - modules - Myprestareviews» & paste secure key;
Thats all! Also, you can watch the video instruction:
Watch how it works
3 other products in the same category: