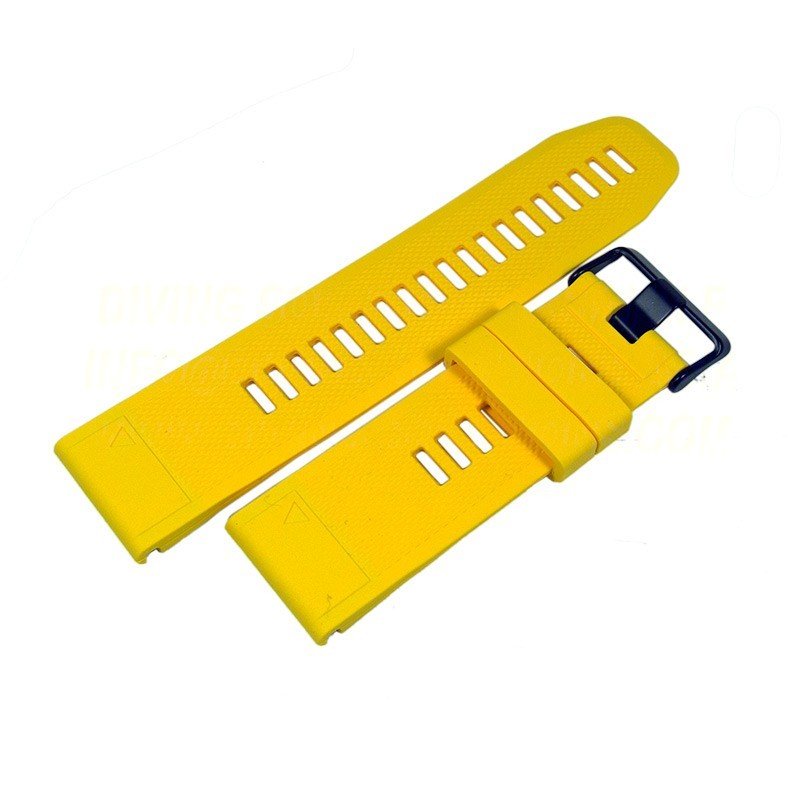  
26mm Quickfit Band
Reference:
26mm Silicone Quickfit Strap 
Store policies
Calculate Delivery Cost
Personalize your Garmin Descent MK1, Fenix 5X, Fenix 3, Fenix 3HR, Fenix 3 Sapphire, D2, D2 Bravo, Quatix 3, Tactix Bravo or similar, with this high quality colored wristband.
These wristbands are molded from soft silicone rubber for comfort while being sturdy enough to withstand everyday use. The Quickfit connector makes it super easy and fast to remove the strap and change to another color.
These bands are suitable for all Garmin watches that use 26mm Quickfit straps.
3 other products in the same category:
20mm Silicone Quickfit Strap 
Stainless Steel band, Garmin Descent/5X
Garmin 39mm screen protector film