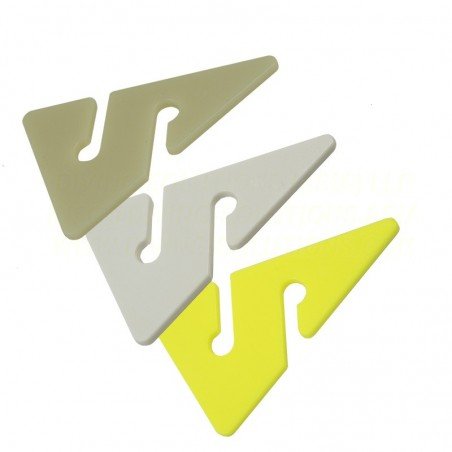  
Line arrows are used to help indicate the direction of an exit when cave diving.  The guide line is wrapped around the arrow to for a marker, the arrow can easily be felt and direction understood in zero visibility conditions.
Available in white, yellow and glow in the dark.
Welcome to MyPrestaReviews!
To start enable reviews & rating system you need to follow several simple steps.
Don't worry -
this is free
!
2 Step:
Add your website & copy secret key;
3 Step:
Go to «admin panel - modules - Myprestareviews» & paste secure key;
Thats all! Also, you can watch the video instruction:
Watch how it works
16 other products in the same category: