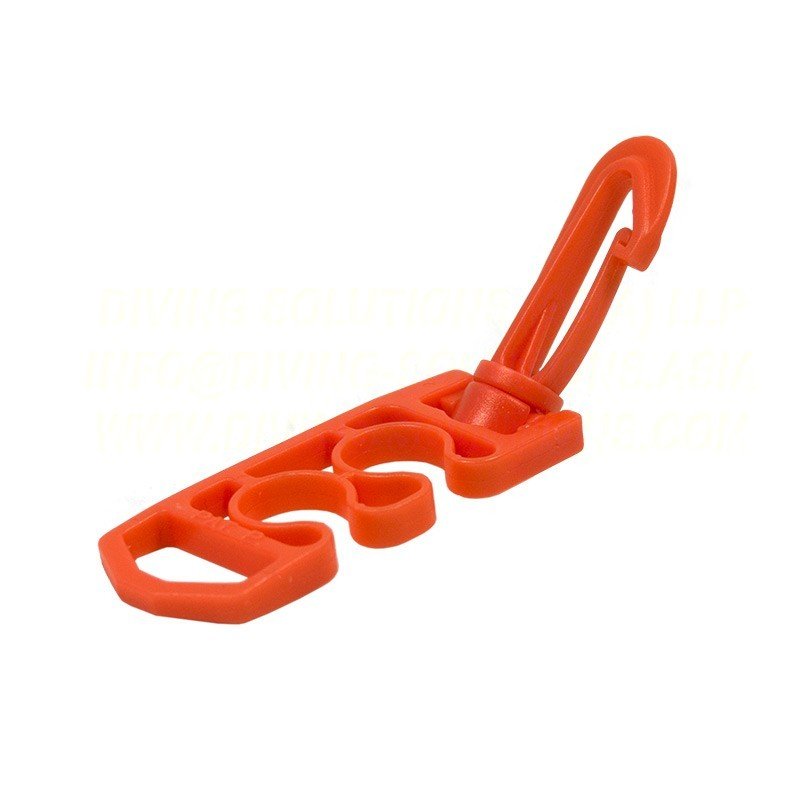  
2 Hose Clip/Holder
Reference:
Plastic clip to hold 2 hoses, or one hose bend into a U.
Store policies
Calculate Delivery Cost
Hose holders or clips are a great addition to a diver's equipment. In fact, all experienced divers know that keeping your regulator's hoses streamlined with your BCD make your dives more comfortable and safe.
This hose holder enables you to clip it onto you BCD and can hold either one or two hoses such as, your alternate air-source hose, close to your BCD. Keeping your hoses close to you while diving is very important and will prevent you from running the risks of entanglements, will make it easier for you to reach your equipment quickly and effectively, and will also avoid dragging pieces of your equipment on the marine bottom and therefore damaging the marine environment as well as your equipment. This hose holder is made of plastic, making it resistant to corrosion and easy to use.
This is a great addition to your equipment and comes in different colours to suit all tastes!
16 other products in the same category: