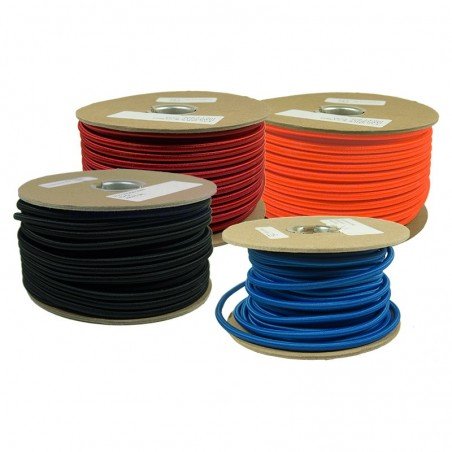  
This 5mm shock cord is a great accessory for recreational divers and is very commonly used among technical divers. This shock cord, also called bungee cord, is perfect to make your own regulator necklace, octopus holder, or attach any other accessory during your dive.
This shock cord is made of woven nylon on the outside and is very resistant to abrasion, mildew, mold, and is protected against UV sunlight. Its inner core is made of high quality rubber capable of elongation without any risk of tearing or wearing. This shock cord is the perfect addition to your dive gear as it can be used in multiple different ways.
It is sold by the meter to better fit your needs and comes in black to ensure it suits to all kind of diving sets!
Data sheet
Material

Rubber strands / Woven nylon covering

Diameter

5mm (0.2 Inch)
Welcome to MyPrestaReviews!
To start enable reviews & rating system you need to follow several simple steps.
Don't worry -
this is free
!
2 Step:
Add your website & copy secret key;
3 Step:
Go to «admin panel - modules - Myprestareviews» & paste secure key;
Thats all! Also, you can watch the video instruction:
Watch how it works
16 other products in the same category: