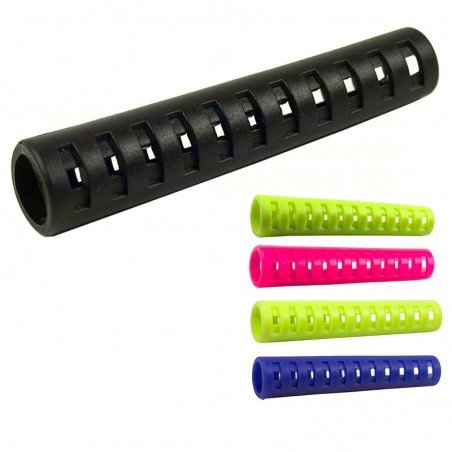  
Hose protectors are great pieces of equipment for any divers who wish to protect their hoses. Hoses are an important piece of your diving gear and with time can end up tearing from continuous bending during dives and in storage.
Hose protectors are a great way of protecting your hoses, avoiding tearing damages, and therefore helping increase the life of your diving gear. These hose protectors are made with vented rubber material, which enables you to easily fit them onto your hoses, and allows them to retain their flexibility while diving. They are available in five different colours to suit all tastes, and allow you to arrange your gear using colour coding.
They are sold in pairs so you can protect both ends of your hoses and measure 10 cm long (4 inches).  
---