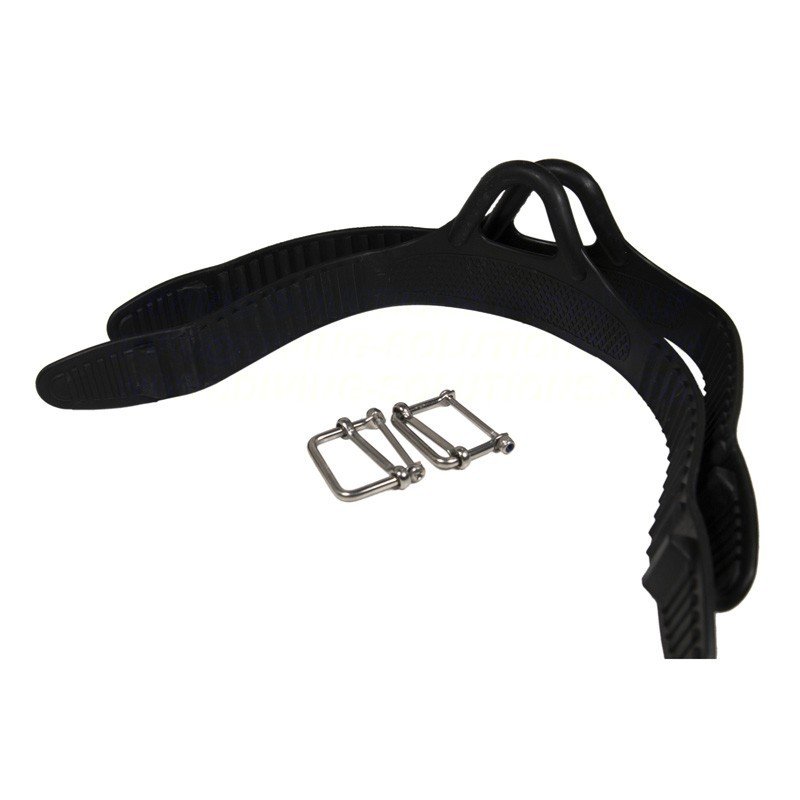  
Jet Fin Strap & Buckle (Pair)
Reference: 20050049
Jet Fin rubber straps and SS buckles
Store policies
Calculate Delivery Cost
This contains a pair of rubber fins straps and a pair of stainless steel buckles, suitable for Jet Fin style fins.  Fin straps feature an easy to use loop for pull straps on, while the buckles feature a bolt/lock nut attachment for secure but easy installation.
related products
Universal rubber fin straps, carry them in your Save-a-dive kit
Strong & reliable, never worry about breaking a fin strap again!  Fits Jetfin type fins.
Universal rubber fin straps, carry them in your Save-a-dive kit
8 other products in the same category: