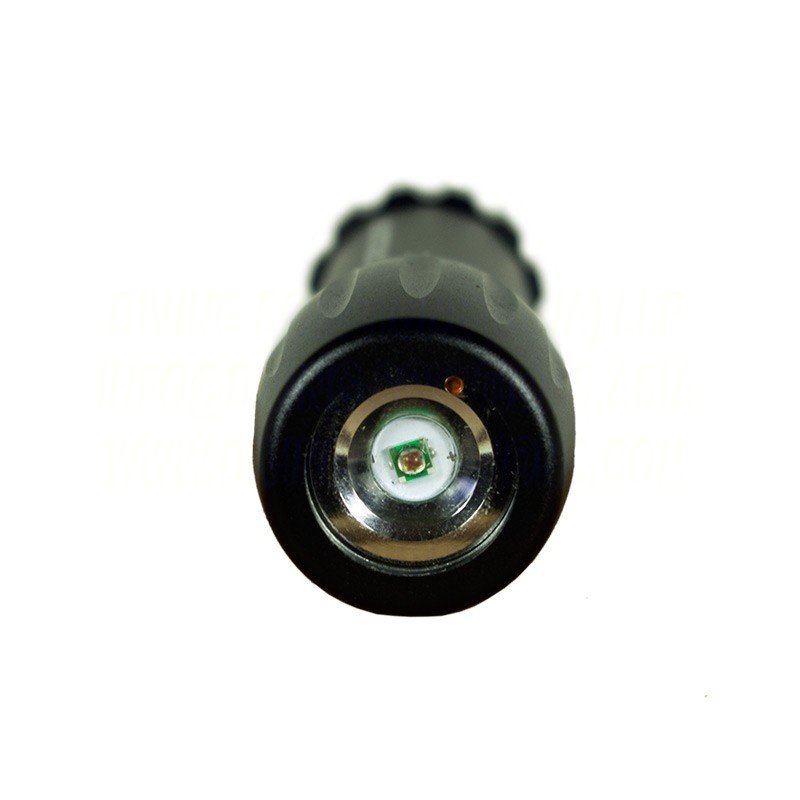  
DS Mini 350R
Reference: 40010013
53 Lumens (Red), 63 degree beam (full angle)
Store policies
Calculate Delivery Cost
This DS Mini R350 torch is a Diving Solution brand torch that is designed to be used by divers to help reduce blinding our buddy or other divers.  But also to allow you to get closer to the creatures.  Many creatures in the sea are not sensitive to red light, and using this torch will startle them less, allowing you to get closer.
This torch is of a very compact design making it practical to carry in a pocket and in one hand. It is made of aluminum that has been anodized coated therefore ensuring its resistance to corrosion and durability. Moreover, it is sealed by a double o-ring placed between the head and the body of the torch and is designed with an extra long thread to ensure maximum protection against flooding.
This amazing torch has a battery life of 4.5 hours following the NEMA standards (maximum of 4:45), a maximum depth of 200m and produces a brightness of 135 lumens. The torch includes 2 USB rechargeable Lithium-ion batteries.
Data sheet
Depth

200m (Max)

Battery Life

4.25 Hrs

Beam Angle (Degrees)

63

Length (1)

105mm (4.13 inches)

Color

Black

Diameter

25mm (1 inch)

Beam Color

Blue (640nm)

Brightness (Lumens)

135 Lumens
related products
Boltsnap and shackel kit to fit the DS350/100 torch, to securly clip to yourself.
Small pouch to fit the DS350/1000 LED torch
2 other products in the same category:
Aquatec Flashing Tank Light
Additional head for DS torch range, Laser Pointer!